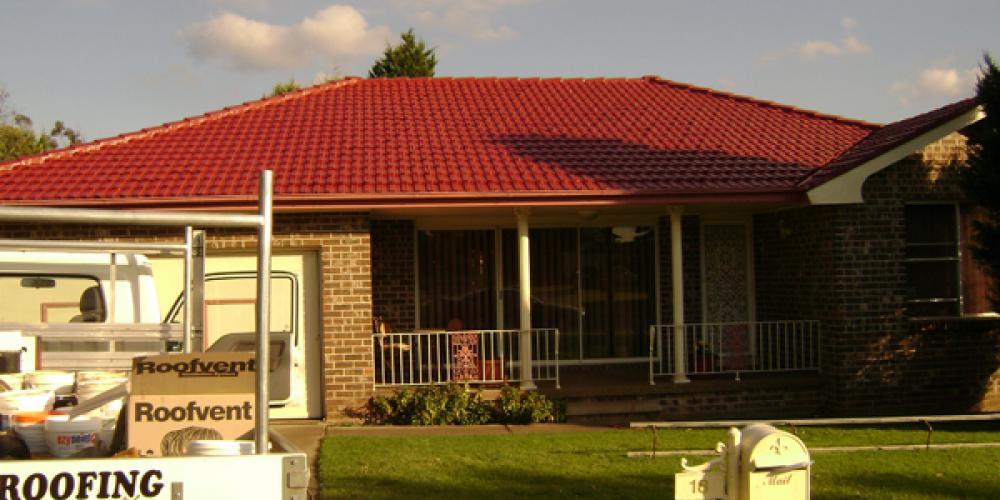 Beware of cheap roof restorations
Beware of cheap Roof Restorations that sound too good to be true - they probably are!
When carried out by qualified and licensed professionals, roof restorations are a very effective way to improve your home and add value to your property.
However, home owners need to protect their assets and be wary of the many cheap operators who are currently flooding the market with shonky roof restorations that seem too good to be true.
There have been numerous reports of home owners using these dodgy"roof restoration professionals" and ending up with a roof in worse condition. Many of these fly-by night operators are uninsured and unlicensed, using poor quality products and cutting important corners. These customers pay to have their roofs restored and just months later are left with unsightly roofs, with broken tiles and peeling paint. Unfortunately these customers are left with nothing but false promises, fake warranties and a poor quality roof restoration at significant financial and emotional cost.
These "too good to be true" operators target a area, promising warranties and in some cases placing vague advertisements on street signs and in local papers. Generally the only details advertised is the price and a mobile number - no business name, ABN, licence number or address! That mobile number is changed regularly and they move onto the next suburb looking for new customers to exploit.
You can easily avoid these shonky operators by following a few simple steps;
Do your research and use a reputable roof restorer Don't be tempted by cheap and nasty operators - ask what is included and ask around, you really do get what you pay for! If not provided, ask for a licence number, qualifications and business details such as a ABN Do they have a website or customer testimonials they can refer you to? How long have they been in business? Ask your friends and family for referrals and recommendations Remember - if it sounds too good to be true - it probably is!
Southwest Roofing have received numerous calls from home owners asking that we fix the problems left by these cheap and nasty operators. Unfortunately it is not always possible to fix this and the customer is faced with the devastating choice of learning to live with their unsightly roof or paying for a brand new roof! Save yourself the heart ache and ensure you use qualified and licensed professionals when getting your roof restored!
If you would like more information on this article or the roof restoration process, please feel free to contact Southwest Roofing on 1300 600 322 or visit our website - www.southwestroofing.com.au
Return