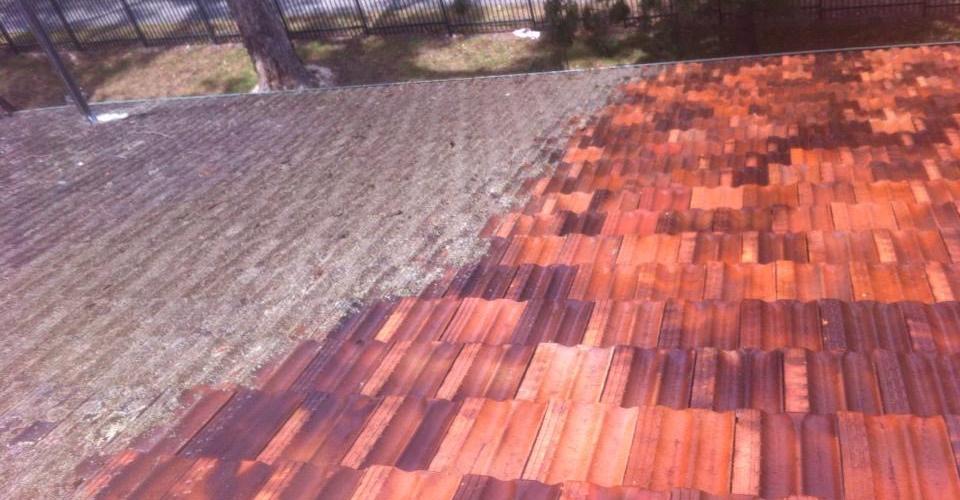 Roof Cleaning
Southwest Roofing offers professional roof cleaning services Sydney wide
Here at Southwest Roofing, we are very experienced roof cleaning contractors with over 15 years experience in the industry. As an owner operated business, we liaise directly with our clients, removing the need for sales staff and therefore reducing our overheads. Simply put, this means that we can do the job at a lower cost than our competitors!
OUR ROOF CLEANING SERVICE INCLUDES:
Disconnect downpipes that flow into rain water tanks
A sterlilization or anti-fungal treatment is applied during roof cleaning if required.
Your roof is cleaned at 3,000 PSI using our high pressure cleaner.
Gutters will be cleaned.
Surrounding areas will be cleaned.
Roofs accumulate dirt, dust, stains and can grow moss and lichen. The best way to bring your roof back to life is to have it professionally cleaned. Before installing rain water tanks it is a good idea to enlist our help, as this will greatly improve the quality of the captured rain water. It's a common myth that you will need to re-paint after the roof cleaning process, however this is not true.
Our cleaning methods are harsh on dirt and debris, yet gentle on paint. Roof cleaning will make a huge difference in terms of the appearance and value to your home, which is why it is a great idea if you are looking to sell. As the best professional roof cleaners Sydney has to offer, we are the number one company to call!