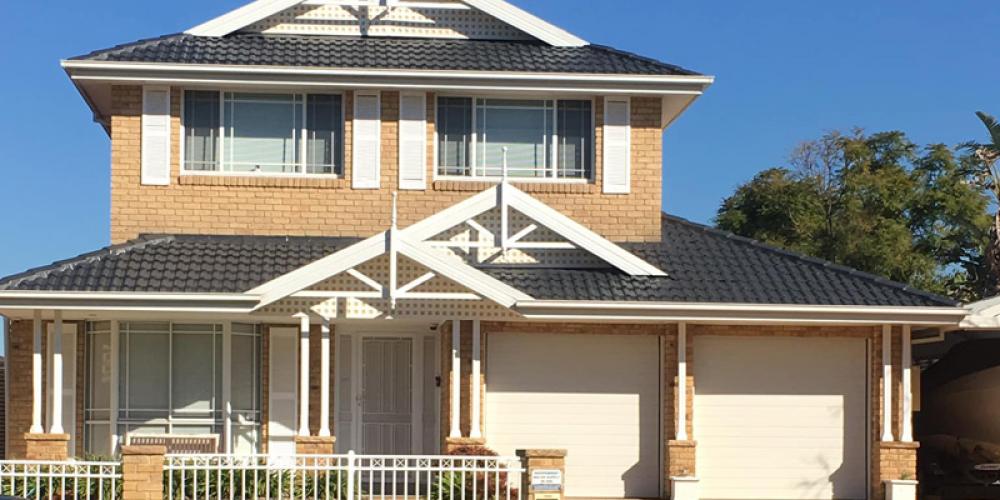 The History Of Roofing
Modern day roofing has been developed over thousands of years due to the various natural resources, knowledge, technological advancements and experience. From wood, mud and straw, to tiling, steel sheets and beyond, roofs are the single most important aspect of every home.
The history of roofing is an interesting topic – much can be learned about a civilization simply through its roofing methods. As you can imagine, a roof can only be as good as the materials that are available, so every civilization had different methods, tools, and materials for creating their roofs.
Although most of the growth within the roofing industry has been within the last 200 years, the complete history of roofing starts much earlier than that. The importance of the roof was recognized even in ancient times, in Sicily truss roofs (truss is a structure comprising one or more triangular units constructed with straight members whose ends are connected at joints) appeared as early as 550BC.
The Greeks and Romans were among the first to experiment with differing roofing styles. The Romans introduced slating and tiling to Great Britain as early as 100 BC. Thatch roofs were introduced and implemented around the year 735 AD and it would take a further 300 years until wooden shingles were first developed.
It wasn't until the 12th century that the history of roofing was changed forever under King John, when he issued a law in London that citizens had to replace their thatch and reed roof-coverings and replace them with clay tiles. This law was passed as a measure against spreading fires and marked the starting point for mass-produced, industrial roofing methods. Dreadnought clay tiles began production in 1805 and industrial roofing at that time had little insulation but a good slope for rainwater and other debris. One hundred year after that, concrete tile roofing was first developed.
Roofing styles have always been based around the availability of local materials. Today the World has evolved with many countries trading materials, goods and knowledge with each other resulting in opportunities that previously had not been available. Roofing has come a long way and continues to evolve each year; there is no doubt that through this, one constant remains - the importance of protecting your family and your home.
If you have any questions about roofing or would like a free quote on roof repairs or restorations please call the roofing professionals - Southwest Roofing
Types of roofs from around the world
There are many different types of roofs around the world; their characteristics are dependent upon climate in the region, the purpose of the building that it covers, the roofing materials that may be available in the area along with the local traditions of construction and in some instances, government legislation and regulations.
In Australia, the outer roof primarily consists of cement or terracotta tiles or in some instances steel roof sheeting. On average a cement tiled roof has a life span of 50 years however maintenance is crucial to ensure the safety and effectiveness of the roof. Roof restorations are a great way to manage this along with greatly enhancing the look of your roof and the overall value of your home - for more information visit www.southwestroofing.com.au Roof tiles are a great option for areas that are prone to heat or bushfires, making them the most common material used for roofing in Australia. Steel roof sheeting look great and can be very flexible in harsh weather conditions however have a shorter lifespan than tiles.
In America, Slate roofs are quite popular due to its long life span and good reputation. A slate roof may last 75 to 150 years however they are expensive to install, in some cases costing as much as the rest of the house combined. The most popular roofing material in North America is the asphalt roof shingle, with 9 out of 10 homes being clad with this product. Originally shingles were made of wood, also known as shakes - an abundance of trees meant that wood was used in most aspects of construction however this has changed in recent times with shingles being primarily made of asphalt.
In Germany, 10% of homes have Green roofs since it became popular in the1960s. A green roof is a roof of a building that is partially or completely covered with vegetation and a growing medium, planted over a waterproofing membrane. It may also include additional layers such as a root barrier and drainage and irrigation systems. Also known as "living roofs", green roofs serve several purposes for a building, such as absorbing rainwater, providing insulation, creating a habitat for wildlife and helping to lower urban air temperatures.
In many developing countries thatched roofs are quite common due to the availability of low-cost, local vegetation that is the main material used in Thatching. Thatching is the craft of building a roof with dry vegetation such as straw, water reed, sedge, rushes, or heather, layering the vegetation so as to shed water away from the inner roof. It is a very old roofing method and has been used in both tropical and temperate climates.
We hope you have enjoyed this article on the different types of roofs and materials used; roofs are an important feature of every home, in every part of the world.
If you want to maintain your roof or improve the value of your home – call the roof restoration professionals for a free quote today.
Southwest Roofing
Watch out for those street sign "roof restorers" and "roof painters".
You may see those signs on street poles advertising for cheap roof painting and cleaning. It may seem tempting at the time however can result in severe and irreparable damage to your roof. On many occasions I have been called out to fix shonky work done by these companies - resulting in an even greater cost to the customer. In most cases these dodgy companies change their telephone numbers regularly - whether to hide from angry and unsatisfied customers or to avoid fines and penalties for illegally advertising on public property.
So if you are considering a roof restoration, please be careful and follow these handy hints:
Do your research - find out what is involved in the roof restoration process to ensure you are not being ripped off. Check your roof restoration company is licensed to carry out the work - ask them for their license number and then check this online. Ask around - ask your friends, family and neighbours for referrals. Ask the roof restorer for addresses of previous restorations they have completed so you can check out their work. Look online on forums and review sites - word of mouth is the best form of advertising and a good roof restoration company will have a good reputation in the market place. Ask for a detailed quote outlining all of the work to be completed - this is very important to ensure you get what you pay for. Don't think that the most expensive quote will result in the best work - many of the larger, franchised roof restoration companies have a number of overheads - resulting in them needing to quote higher figures to pay the salesperson, the roof restorer, the advertising company, the materials supplier and then still have enough leftover in profit to make the job worthwhile. Don't go for the cheapest option either! Many of the cheaper options, such as the "street pole advertisers" cut corners, use poor quality materials and are unlicensed and unqualified - offering no guarantee on the work completed. Remember a good roof restoration company will be experienced, professional and be happy to answer any questions you may have. A roof restoration is a investment in your home and your families safety and should be taken seriously by all involved. If you would like more information on roof repairs, restorations or if you would like a free quote please contact Southwest Roofing on 1300 600 322
Return